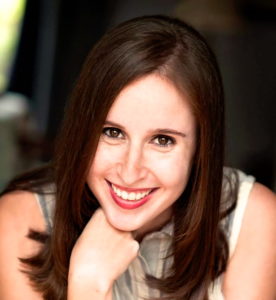 I currently live in Atlanta, Georgia. I love dogs, stationary, TV, an epic amount of bubble bath, and books (surprise!). I live with undiagnosed chronic pain. You can read a little about it here.

My debut novel, GIRL OUT OF WATER, is a summery coming-of-age story about a California surfer girl sent to landlocked Nebraska for the entire summer. It debuts from Sourcebooks Fire in May 2017. You can order it from most book retailers and of course request it at your local library!

I have degrees in English and Advertising from the University of Georgia, and I have an MFA in Writing for Children from the New School. While I lived in NYC, I interned at Penguin and two different literary agencies, and I used to freelance edit novels and query letters almost full-time. Lately my chronic pain and novel writing limits my freelance work, but I still love doing it when I'm able, so please check out my services if you're interested! I particularly love editing query letters!
Thank you so much for visiting my page! If you ever want to talk about books, chronic pain, TV shows that should still be on air, or anything else, please feel free to reach out!